DISCOVER THE DIFFERENCE
AKTI BEACH VILLAGE RESORT
The property's picturesque seafront setting overlooks a small and secluded cove that is naturally sheltered by the surrounding rocks. A pebbled path provides easy access to clear and safe waters.
The low-rise holiday village is surrounded by beautifully landscaped gardens and a spirit of sincere hospitality. A place where couples and families will instantly feel at home, Akti Beach Holiday Resort promises you a quiet, relaxing and memorable Mediterranean holiday.
LIVE THE ALL INCLUSICE EXPERIENCE
SUPREME VACATIONS
The Akti Beach Village Resort  is fully equipped for your holidays in Cyprus. Two large outdoor swimming pools and a separate children' paddle pool are complemented by our Karyadis Health Spa offering an indoor pool, Jacuzzi, steam bath, sauna and massage treatment services. A path leads through the gardens to a pebble beach, where you can swim, learn to scuba dive, or walk along the sea. Within our hotel, we have a fitness centre and children' play area, a floodlit tennis court,  and a small mini market.
At the Akti Beach, our priority is you, your family and your relaxing, fulfilling holiday.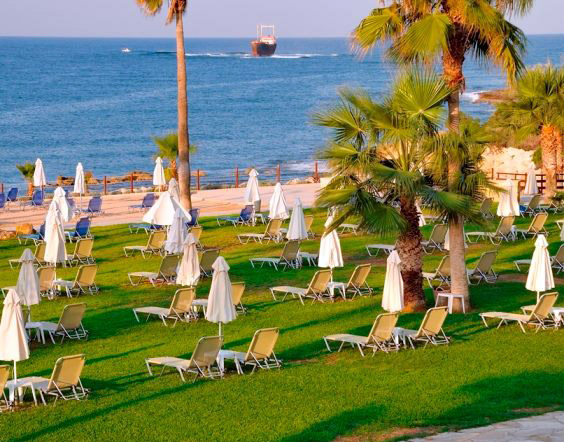 THINGS TO DO AT AKTI BEACH VILLAGEACTIVITIES